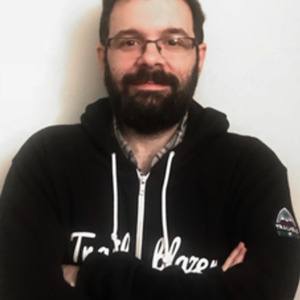 Mike DeMaria
Special guest
Mike DeMaria is the founding leader of the Syracuse, NY Developers Community Group and co-founder of Upstate Dreamin'. Holding 6 Salesforce certifications, Mike has transitioned to a developer role after spending a decade in QA. Prior to that, he was a technology editor for Network Computing Magazine. A graduate of Syracuse University in Computer Science, Mike decided to keep upstate New York as his home.
Mike DeMaria has been a guest on 1 episode.
Episode | January 7th, 2020 | 40 mins

bootcamp, careers in code, hack upstate, salesforce, salt city, syracuse developers, tech conference, upstate dreamin, web development, women in tech

Kelly and Karin sit down with Mike DeMaria, founder of the Syracuse Developers Community Group/co-founder of Upstate Dreamin', and discuss working with Salesforce, what it's like to run a community Meetup, and launching a brand new conference in upstate New York.